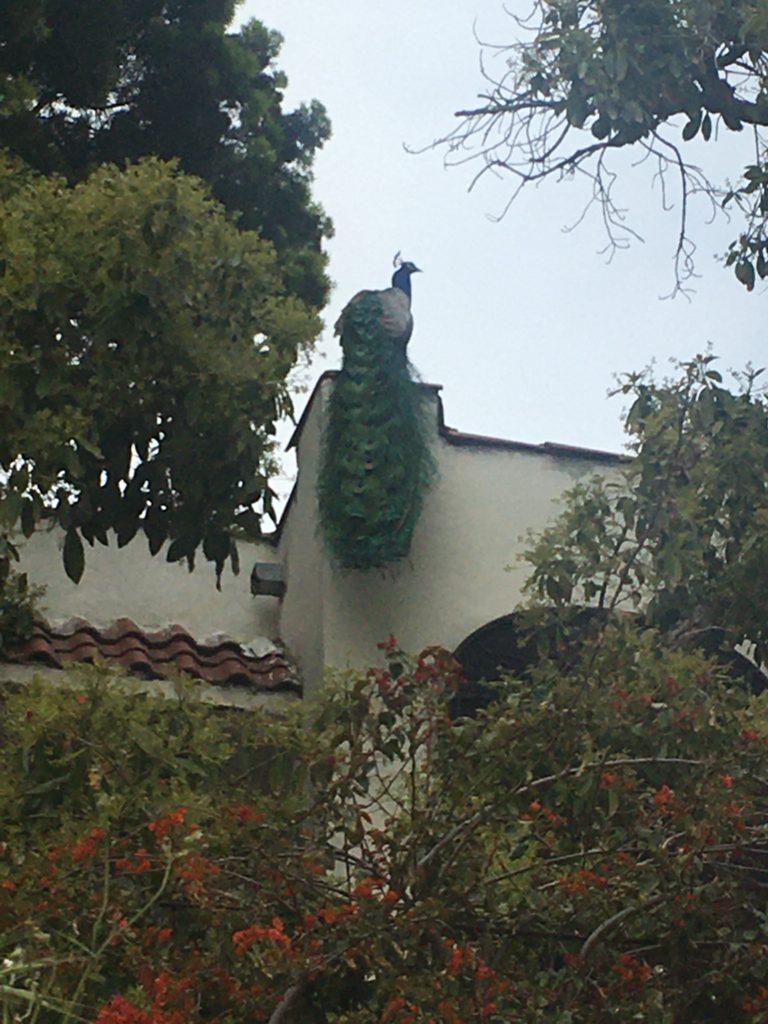 Today was a bit brutal. I'm starting to notice a deadening in people's eyes when I talk to them on Zoom. Tonight, the mayor put us under a half-ass Shelter-in-Place called "Safer At Home" — Jesus, just call it what it is, that encapsulates everything I hate about politics — right before the governor shut down the whole state with a literal shelter-in-place.
A month. A month of shelter in place. Maybe the enormity of all this is finally hitting. I'm still figuring out what that means, but as far as I can tell, it means all there is to do is all the things you can do inside, talk with people on Zoom, and hike, run, and bike. Which is still plenty. But it's starting to dawn on me how lonely this is going to be. Even though I have the lovely Ashley.
Also, they're doing something huge at Dodger Stadium to prepare for whatever's coming. There are so many people over there coming in and out, so many yellow cones. But the thought of what that would be is a bit horrifying. When I was jogging the other day, I saw about two dozen men in really nice suits who looked like Marines gathering outside the national guard and fire center near my house. There are also helicopters doing some rather terrifying drills over and over and over.
Still, I went for a few walks today. I walked over to the hill a few blocks from me where peacocks terrorize the neighbors. I was on the phone with a friend, and he called them beautiful, stupid birds, and that's about right. But there's something about the quiet in the street and the lack of smog in the air that is making me realize that maybe downtown LA is not the place for me after all this is over. I think I need to live somewhere where I can think.
But for now, I guess I'm just happy to have a place to live.
A month, Jesus.
I went to a CVS tonight and the good news is there was toilet paper, and I was buying booze and junk food (I bought produce that morning, don't worry) and a woman who I think was a nun from the convent across the street looked at my food and said, "So much sugar," and I wanted to say "you can't judge me," but instead I put my headphones in. Then she pointed to all the people around me wearing masks and said, "They shouldn't be wearing masks. The nurses need the masks. These people don't need masks." She said it over and over and over. She kept looking towards me to agree with her, and I know she was right, of course, maybe, but also, I don't know — maybe those people were sick and trying to protect us — and I didn't see much hope in trying to get in a long discussion with her about it, and anyway, you don't want to get on the wrong side of people in my CVS. So I pointed to my headphones and pretended I couldn't hear her. She found someone else in line to bug. She was not six feet from me, for the record. Then when I walked out, and this model-looking couple was like, "Oh My GOD toilet paper!" and said, "Where?" So I pointed them in the right direction.
Anyway, on a lighter note, earlier today, my friend Antonia is doing a daily song, singing it in their courtyard. She's organizing her labor group Soldiers of Pole to sing every day. Today was The Rainbow Connection. Ashley had somehow never heard any version of that song, I'm not sure how it's possible, so we both sat there and listened to it and tried not to cry. So here, now it's your turn.